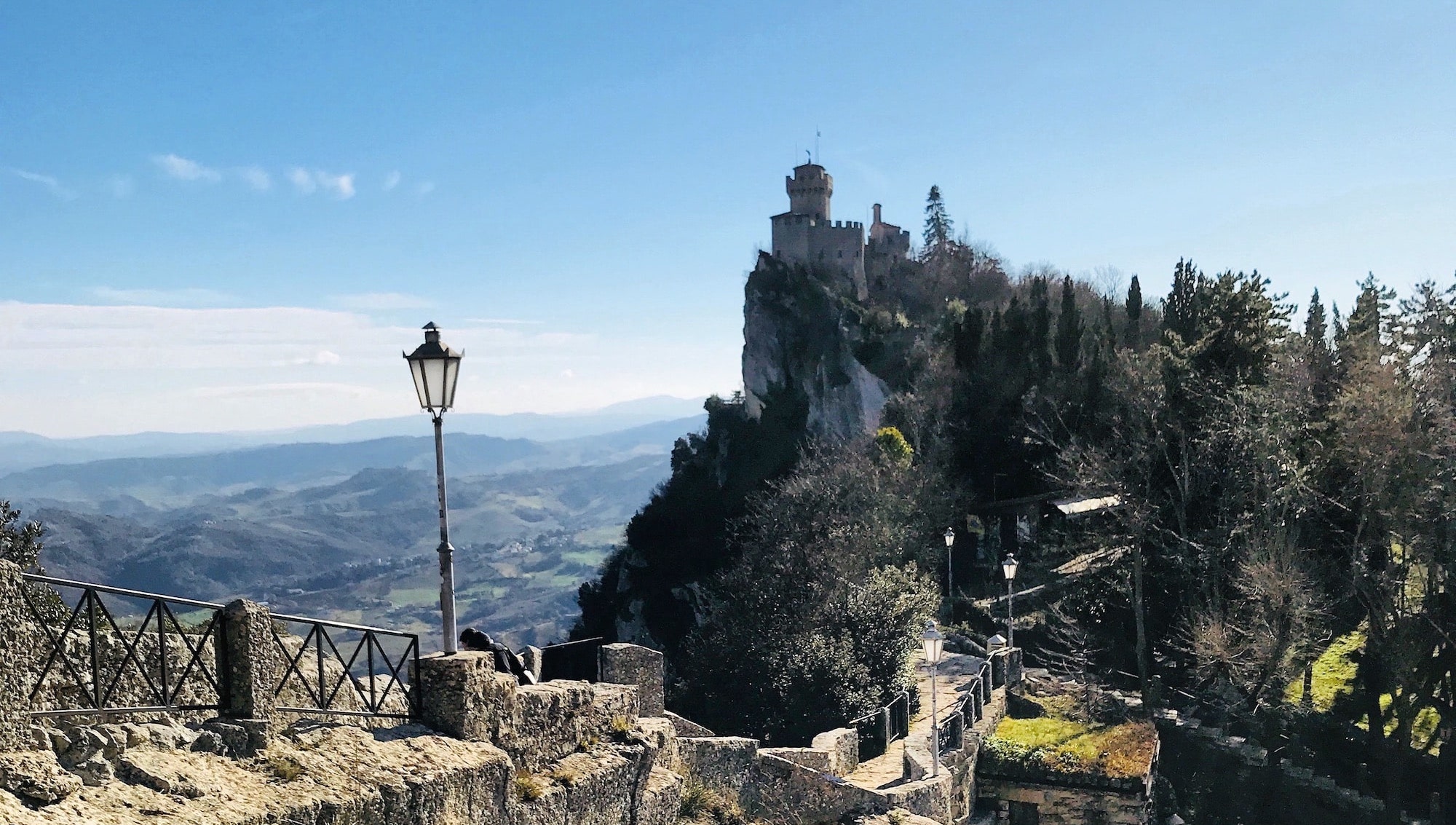 Dine
Marinese cuisine is heavily influenced by the cuisine of the surrounding Italian regions. Local staples include piada/piadina (flatbread, often served as sandwich), strozapret (a thicker, round pasta), and fish.
For us, four restaurants stand head-and-shoulders above the rest as options for an evening meal (reservations recommended at all of them, particularly during peak seasons):

Take advantage of each of these restaurant's wine lists to sample Marinese wine, particularly if you are not going to make a wine escape part of your experience.
For a more casual lunch, we love:
L'Osteria "La Taverna" Righino (Piazza della Libertà, 10; 12:00-14:30 & 19:30-22:30, closed Mondays) – The more casual sister restaurant to Ristorante Righi, L'Osteria "La Taverna" Righino is located below the ristorante. For those in need of a quick bite or looking for more casual fare, L'Osteria offers the opportunity to taste Chef Luigi Sartini's cooking without the full fanfare of a Michelin starred meal.

Ristorante Springarda (Contrada dei Magazzeni, 30; 9:00-18:30 M-Th and 9:00-23:30 F-Su) – One of the bigger surprises of our visit. We weren't expecting much when we dropped in for lunch but found their pizza to be the best we had in the country, and the view of the valley out their windows even more impressive. If you are looking for a casual lunch place with good pizza and pasta amidst a day of seeing the city's sights, Ristorante Springarda is the place. Don't miss the specialty pizza section of their menu, which strangely follows rather than precedes the main one.