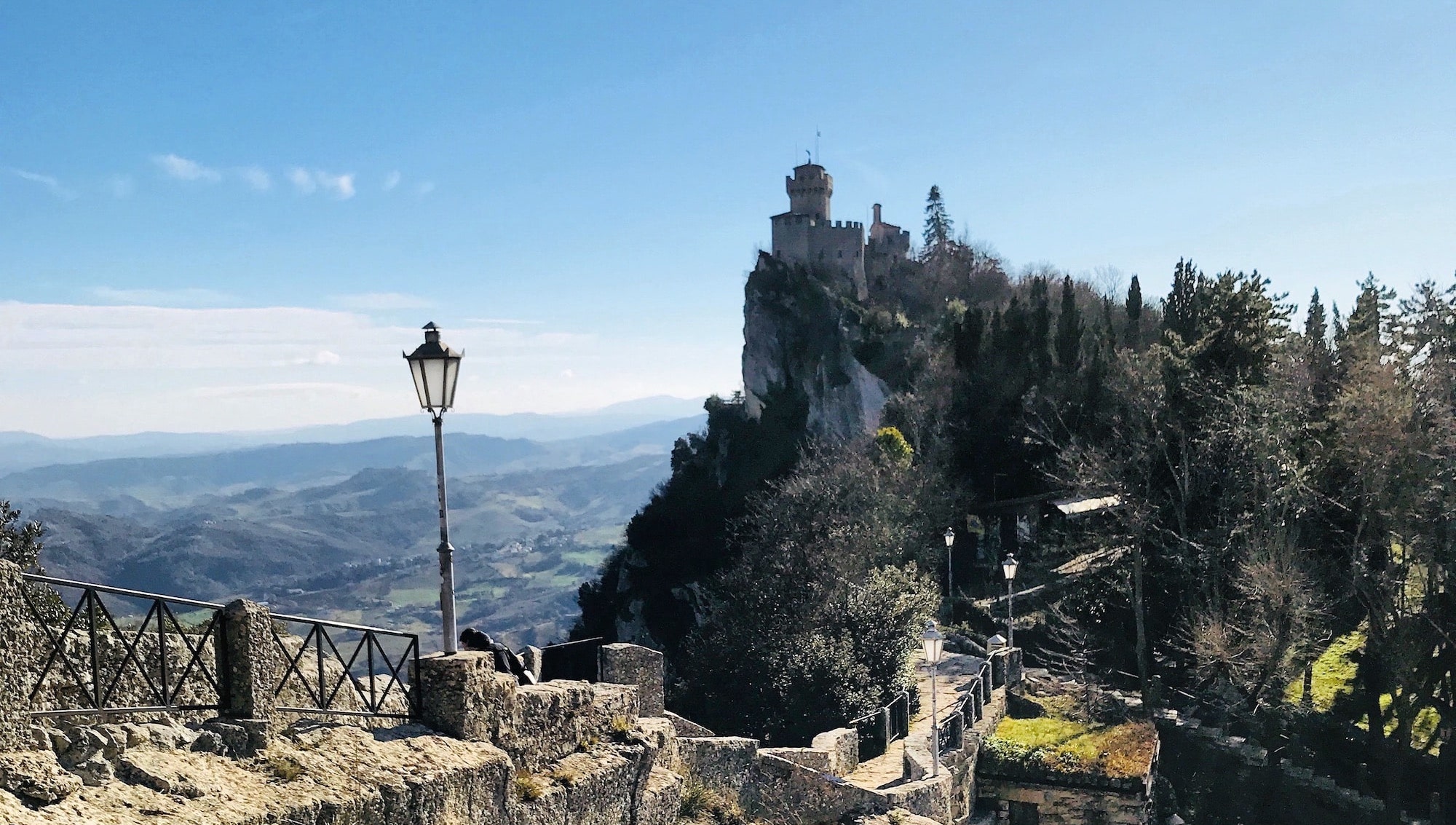 Stay
There are a surprising number of accommodation options available in a country so small. To organize our recommendations, we differentiate between urban (Città di San Marino) and rural (elsewhere in the country), as well as between different property types (hotels, bed & breakfasts, and apartments) where relevant.
If your primary interest in visiting San Marino is to explore Città di San Marino, then we recommend staying in the city itself. Staying in the city best positions you to extend your day seeing the city's sights, take advantage of the city's excellent dining options, and wander the streets after dark (a markedly different experience than during the day due to the outflow of day visitors in the late afternoon).
Our favorite hotel in town is Hotel La Grotta. Hotel La Grotta is a small/medium-sized, family run hotel in the city center. All rooms are simply but tastefully furnished and finished, as well as recently renovated. The rooms on one side of the third floor all have valley views and small balconies - well worth splurging for. If Hotel La Grotta is fully booked on the dates of your visit, Hotel Cesare (specifically their "dreaming" and "prestige" options) and Hotel Rosa (look for their superior rooms or junior suite) are similar properties that we enjoyed.

If you prefer the more intimate feel of a B&B to hotels, then Balsimelli12 - a charming, two-room B&B situated right in the heart of the city - is our recommendation. The upstairs/attic room has a magnificent balcony overlooking cascading rooftops and the valley below that is absolutely perfect for sunsets. The host, Fabrizio, is knowledgeable, gregarious (as you'd expect from a former soap opera star), and as helpful as they come. If a two-room B&B is still too big for your tastes and you specifically want a stand-alone apartment, then B&B San Marino Suite is your best option.
If your primary interest in visiting San Marino is a wine escape, then we suggest staying at one of the country's two excellent B&B + wineries: Podere Lesignano and Agriturismo Le Bosche. Both are situated on multi-acre vineyards + farms with pools and outdoor patios (summer only) and are run by knowledgeable and helpful hosts able and eager to introduce you to Marinese wine. While both are fantastic and we recommend them without reservation, opt for Agriturismo Le Bosche if you want slightly newer/nicer rooms and marginally better English, or for Podere Lesignano if you want a slightly better view and a more out-in-the-country vibe.