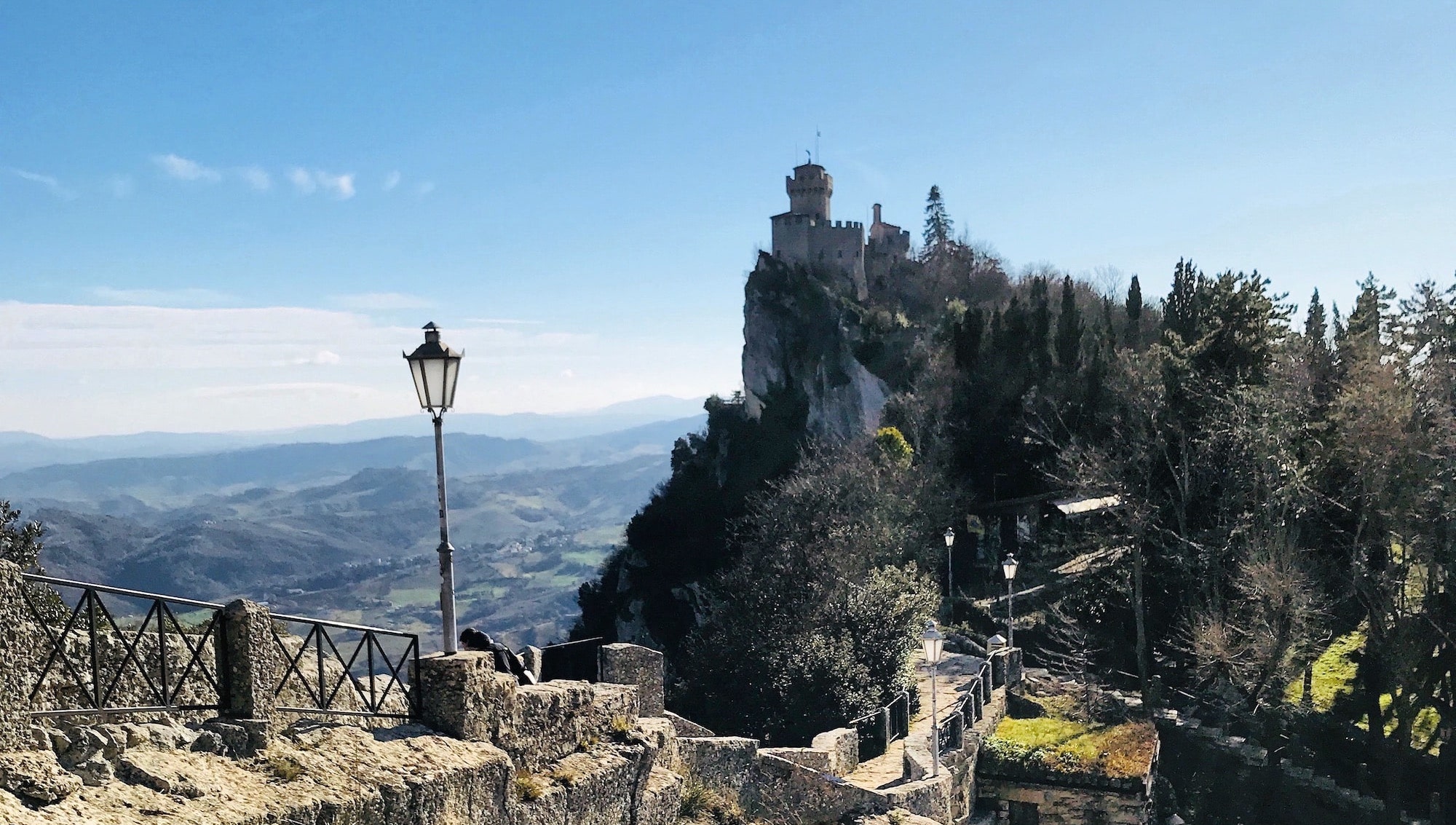 Surrounding Italy
Think you've seen Italy after a few days in Rome, Florence, and Venice? Think again. Outside of its big cities, Italy has some astoundingly varied and beautiful countryside. In few places is that off-the-beaten-path beauty as striking and accessible as it is in the region immediately surrounding San Marino.
Here is our suggestion for a full day's adventure to explore the best of the region:
Starting in San Marino, make Gradara your first destination. Set Casa Ferri as a waypoint if necessary in order to keep off the main roads. Take an hour or so in Gradara to amble through the old town and along the city walls.
From Gradara, head to Saludecio. We didn't love Saludecio enough to recommend making it a stop, but driving to and by it will take you through some of the most beautiful back roads in the area.
Passing Saludecio, make San Leo your next destination. Set on the slope of a mountain and connected to the surrounding area by a narrow road, San Leo is spectacular to see and absolutely worth stopping in. Wander the old town, and then walk up to the castle for commanding views of the region (including of parts of San Marino).
Finally, if you have a little more left in your tank (literally and figuratively), make Santarcangelo di Romagna your final stop of the day before returning to San Marino.
While Gradara and San Leo are certainly worth stopping and spending an hour in, the highlights of this adventure are the small towns, rolling hills, mountain roads, and underdeveloped countryside that you'll see in-between the waypoints. Drive slowly, both for safety and to give you time to soak it all up. And whenever possible stick to the secondary roads and avoid the far less scenic main roads.
If you did not arrive to San Marino in a private vehicle, then AutoMax in Dogana (SS72, 190; technically just over the border in Italy) offers daily rentals at affordable rates. If necessary, make sure you specify that you need a car with automatic transmission, as it is not assumed.