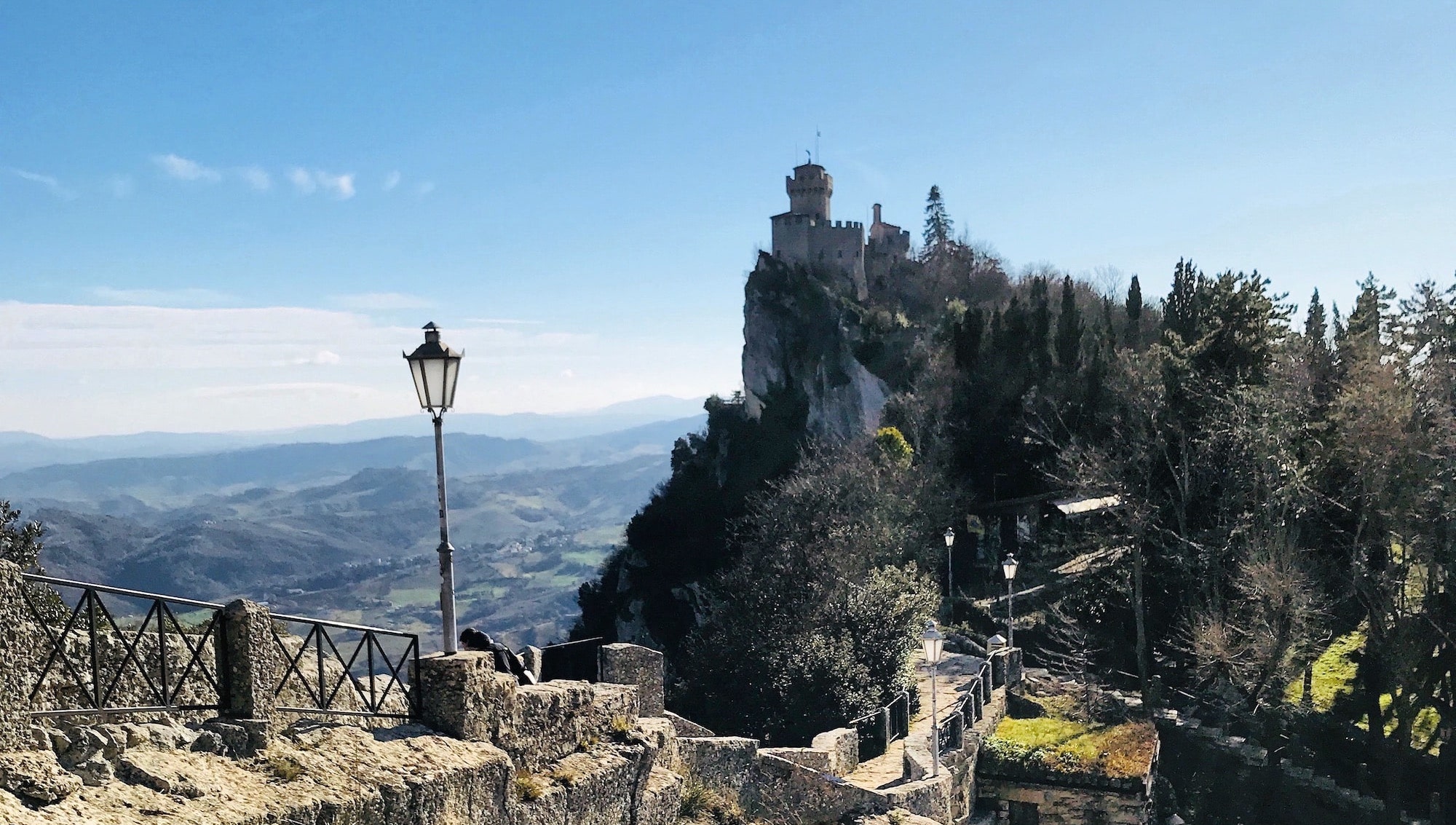 The Novelty of It
For most, visiting San Marino - a microstate - is a once-in-a-lifetime experience. Rather than downplay the novelty of it, we encourage you to embrace it, certify it, and commemorate it!
Embrace it by making the decision to visit! We fully appreciate how much Italy has to offer, and it is tempting to pass San Marino by precisely because it's novel and different. However, we think that's a great reason to visit, as it is unlike anything you'll experience in Italy.
Certify it with a passport stamp from the Tourist Information Office (Contrada Omagnano, 20; 8:30-18:00 weekdays and 9:30-13:30 & 14:00-18:00 weekends). The office is located at the top of the cable car that connects Borgo Maggiore to Città di San Marino, just below and to the west of the First Tower. Passport stamps cost 5 Euros and consist of both a commemorative stamp and an immigration stamp.
Commemorate it with photos to share on social media and with family and friends back home. We think that the first and second towers are particularly photogenic (either from the other or from the path between them), as are the vineyards. Follow us on Instagram (@UpNextDestinations) for some inspiration.